By David Sharp 

Associated Press
LEWISTON, Maine — Maine's governor says at least 18 people were killed and 13 were injured in shootings in Maine. Gov. Janet Mills made the remarks at a press conference Thursday.
A man shot and killed the victims at a bowling alley and restaurant in Lewiston and then fled into the night, sparking a massive search by hundreds of officers while frightened residents stayed locked in their homes Thursday under a shelter-in-place advisory.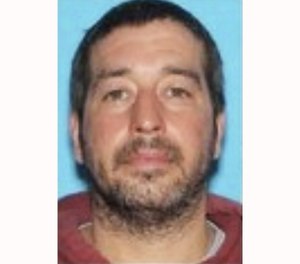 Mills said the shooting suspect, Robert Card, is considered armed and dangerous.
"This city did not deserve this terrible assault on its citizens, on its peace of mind, on its sense of security," she said.
A police bulletin identified Card, 40, as a person of interest in the attack in Lewiston that sent panicked bowlers scrambling behind pins, into corners and a back room when shots rang out around 7 p.m. Wednesday. Card was described as a firearms instructor believed to be in the U.S. Army Reserve and assigned to a training facility in Saco, Maine.
The document, circulated to law enforcement officials, said Card had been committed to a mental health facility for two weeks in the summer of 2023. It did not provide details about his treatment or condition but said Card had reported "hearing voices and threats to shoot up" the military base. A telephone number listed for Card in public records was not in service.
Maine State Police spokesperson Shannon Moss said the bowling alley shooting happened first.
Earlier, Lewiston Police said that they were dealing with an active shooter incident at Schemengees Bar and Grille and at Sparetime Recreation, a bowling alley about 4 miles (6.4 kilometers) away. A number of parents and children were at Sparetime as part of a children's bowling league.
One bowler, who identified himself only as Brandon, said he heard about 10 shots, thinking the first was a balloon popping.
"I had my back turned to the door. And as soon as I turned and saw it was not a balloon — he was holding a weapon — I just booked it," he told The Associated Press.
Brandon said he scrambled down the length of the alley, sliding into the pin area and climbing up to hide in the machinery.
"I was putting on my bowling shoes when when it started. I've been barefoot for five hours," he said.
The bowling alley is home to traditional tenpin bowling as well as candlepin, a variant of bowling found in New England. It's located about 2 miles (3.2 kilometers) north of the Bates College campus, on the outskirts of downtown. The alley has a small bar and is popular for local bowling leagues and children's parties.
Wednesday was "industry night" at Schemengees Bar and Grille, with 25% discounts offered to customers who work in the bar or restaurant industry.
"In a split second your world gets turn upside down for no good reason," the business posted online, saying "great people in this community" were lost.
After the shooting, police, many armed with rifles, took up positions while the city descended into eerie quiet — punctuated by occasional sirens — as people hunkered down at home. Schools as far away as Kennebunk, more than 50 miles (80 kilometers) from Lewiston, closed out of caution on Thursday. And schools and public buildings were closed in Portland, the state's largest city.
Bates and Bowdoin colleges canceled classes, as did the Gorham and Portland campuses of the University of Southern Maine.
Diana Florence said her son, a sophomore at Bates College, stayed in his dorm with his roommate with the blinds closed. Her daughter is a senior at the University of North Carolina at Chapel Hill, which was locked down twice last month, once when a professor was killed and again two weeks later when a man brandished a gun in the student union building.
"I could not believe it – that this is happening again. It's happening to my son after it just happened to my daughter," she said in a phone interview Thursday.
Ten-year-old Zoey Levesque, who was at the bowling alley with her mother, told WMTW-TV she was grazed by a bullet.
"It's scary," she said. "I had never thought I'd grow up and get a bullet in my leg. And it's just like, why? Why do people do this?"
The Androscoggin County Sheriff's Office released two photos of the suspect on its Facebook page that showed the shooter walking into an establishment with a weapon raised to his shoulder.
Two law enforcement officials told the AP that at least 16 people were killed and the toll was expected to rise. However, Michael Sauschuck, commissioner of the Maine Department of Public Safety, declined to provide a specific estimate at a news conference.
It's the 36th mass killing in the United States this year, according to a database maintained by The Associated Press and USA Today in partnership with Northeastern University.
The two law enforcement officials said dozens of people also had been wounded. The officials were not authorized to publicly discuss details of the ongoing investigation and spoke to AP on condition of anonymity.
On its website, Central Maine Medical Center said staff were "reacting to a mass casualty, mass shooter event" and were coordinating with area hospitals to take in patients. The hospital was locked down and police, some armed with rifles, stood by the entrances.
Meanwhile, hospitals as far away as Portland, about 35 miles (56 kilometers) to the south, were on alert to potentially receive victims.
Lewiston, the second largest city in Maine with a population of 37,000, emerged as a major center for African immigration into Maine. The Somali population, which numbers in the thousands, has changed the demographics of the once overwhelmingly white mill city into one of the most diverse in northern New England.
A shelter-in-place advisory was issued Wednesday night for Androscoggin County. That included the community of Lisbon, about 8 miles (13 kilometers) away, after a "vehicle of interest" was found there, authorities said. It was extended Thursday to Bowdoin, which is in Sagadahoc County.
Mills earlier released a statement echoing instructions for people to shelter. President Joe Biden spoke by phone to Mills and the state's Senate and House members, offering "full federal support in the wake of this horrific attack," a White House statement said.
Wednesday's death toll was staggering for a state that in 2022 had 29 homicides the entire year.
___
Associated Press journalists Patrick Whittle in Portland, Maine, Michael Balsamo in New York, Darlene Superville in Washington, Michael Casey in Boston and Holly Ramer and Kathy McCormack in Concord, New Hampshire, contributed to this report.