WESTON, Wisc. – This past week, CTech Manufacturing officially broke ground on its second major expansion in less than five years. The Weston-based storage manufacturer is adding an additional 100,000 square feet of manufacturing space to an existing location within the same business park as the current headquarters.
This effort closely follows an 80,000-square-foot expansion that was completed in 2019. The additional capacity has helped CTech stay ahead of rising demand by keeping lead times aggressive and quality uncompromised.
Mike Greenheck, Vice President, had this to say about the exciting development; "We continue to thank our customers for putting their trust in CTech for delivering high-quality aluminum storage solutions. This expansion will help support the rapid growth we have been experiencing and continue to prioritize our industry-leading delivery times."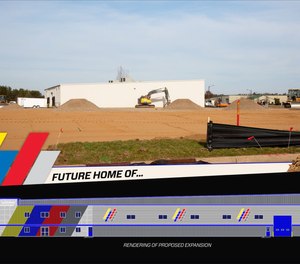 A continued dedication to customer satisfaction has been a top priority at CTech since its founding in the mid-1990s. The building will house an additional powder-coat line, plus automated fabrication and assembly equipment to support all of CTech's current product lines. Constant reinvestment in the company's equipment and processes has pushed innovation beyond imagination and made CTech the industry's most reputable storage provider.
Completion of the new expansion is targeted for early 2025, with additional manufacturing capacity coming online immediately thereafter. Progress will be well documented across the company's social media platforms for those eager to stay up to date with the project.
Finally, CTech Manufacturing would like to sincerely thank all customers, dealers, and partners for their continued support throughout many years of incredible growth.